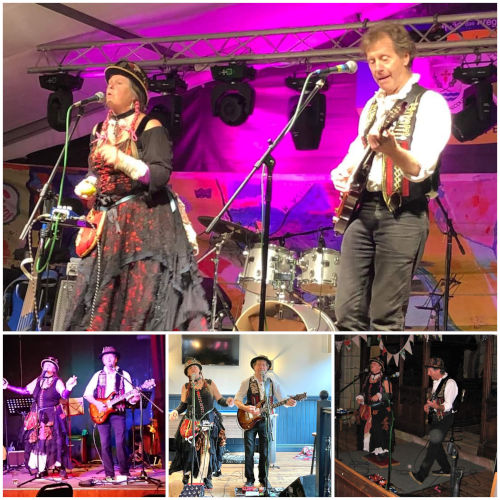 Mice in a Matchbox are a lively acoustic duo who take traditional and modern folk tunes and some classic well known favourites, as well as original material, and deliver them with their own foot tapping (stomping?) arrangements. When there is a seated audience we will weave tales of our Atlantic sailing adventures in our small 32 foot boat into the performance. It's not folk music as you might expect!
Check out the Albums page to hear our music!
For any enquiries or questions you can use the contact page.
You can find us on YouTube as well, once you've checked out the lockdown bedroom video here, there's plenty more to explore, including footage of our ocean sailing and adventures in the West Indies
See where we are performing on the gig list
Oh, and check out the latest news on Facebook
We hope to see you soon, maybe at one of the festivals we've played, like the Fantasy Forest, Nozstock, The Green Gathering, The Guadiana International Music Festival, Hay on Wye's How The Light Gets in, or Glastonbury.